WHAT IS HOMECARE?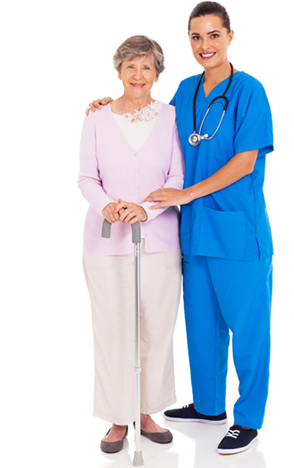 Homecare is care that allows people with personal and special needs to stay within the comfort of their own home.  This allows them to stay in their comfort zone and still be in control.
These services are mostly performed by Certified Nursing Assistants (CNA) or Home Health Aids (HHA) and the services are catered to the needs of each individual.  Some services are:
Helping with ADL's (activities of daily living) Bathing, Dressing and Grooming
Light housekeeping- Laundry, cleaning, making the bed, etc.
Meal prep
Medication reminders
Emotional Support
Assistance to Doctor Appointments
Grocery Shopping
Any Medical needs above the basics listed above would require you to have an LPN or RN on the case.  These are generally used on higher acuity cases, such as needing injections, tube feeding, trach care or other high end needs.
The type of Home Care that is needed will be determined during our free consultation.
HCS has been truly supportive and effective in helping me find care for my elder. Including, making sure we have the right person that fit for the care we need. We have had our aide for several years and she is a part of our family. Whenever I have any concerns HCS make sure they are taken care of in a promptly manner with my love one having a continuance in care. Kevin Crane have always been available to help me whenever I call.
– Ellen C
I am very satisfied with the care I am receiving from the company. I am even more satisfied with the care I am receiving from my aide and her services. I have had my aide for over 3 years and her work is excellent.
– Dorothy A
Early in the year 2015 after having had major surgery, my husband was moved to a skilled nursing facility and also given physical therapy. When he was transferred to this facility I hired a firm that would furnish me with aids to be with him. After a week or so I came into his room to find two aids verbally fighting as to who was assigned to be with him. I found this completely unacceptable and I fired the firm. When asked at skilled nursing who they would recommend HEALTHCARE SOLUTIONS was the one to furnish competent aids. I called and was connected with Kevin Crane and he immediately came to discuss what Healthcare Solutions could do for me. Since I hired this firm I have had wonderful aids taking of my husband, at first for 24/7 and then gradually decreasing the hours as my husband became stronger. With the exception of maybe one or two aids that we did not like we have been very pleased with the people Healthcare Solutions had provided.
I would not think of changing Healthcare Solutions for another provider of qualified aids. Not only has Kevin obliged us due to changes in our needs for coverage he has become a good friend. Since we have become older, we again, need to increase the coverage for my husband and Healthcare Solutions is looking for the right person to fulfill our current needs. I highly recommend Healthcare Solutions to anyone needing help in caring for a loved one.
-Norma K