Nursing is a noble profession that demands sacrifice, commitment, and compassion. Nurses are the backbone of the healthcare industry because they provide care and support to patients when they are most vulnerable. The demands of the job, however, can wear on nurses and cause burnout.
Nurse burnout is a state of physical, emotional, and mental exhaustion caused by chronic workplace stress. It is a widespread problem that affects nurses everywhere and has a big influence on their health, happiness, and work performance. This blog will discuss the signs of nurse burnout and provide practical tips on recognizing and overcoming it.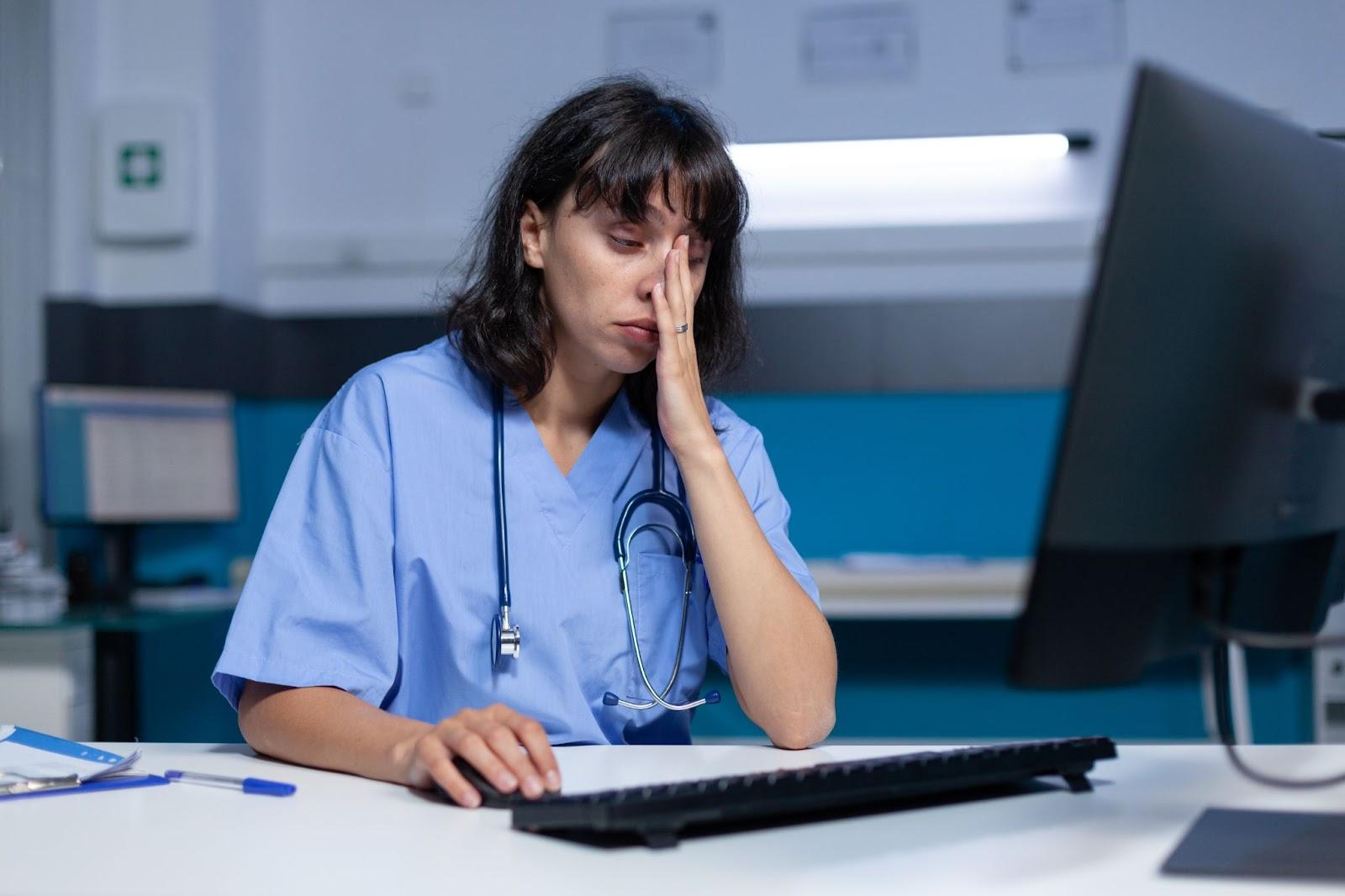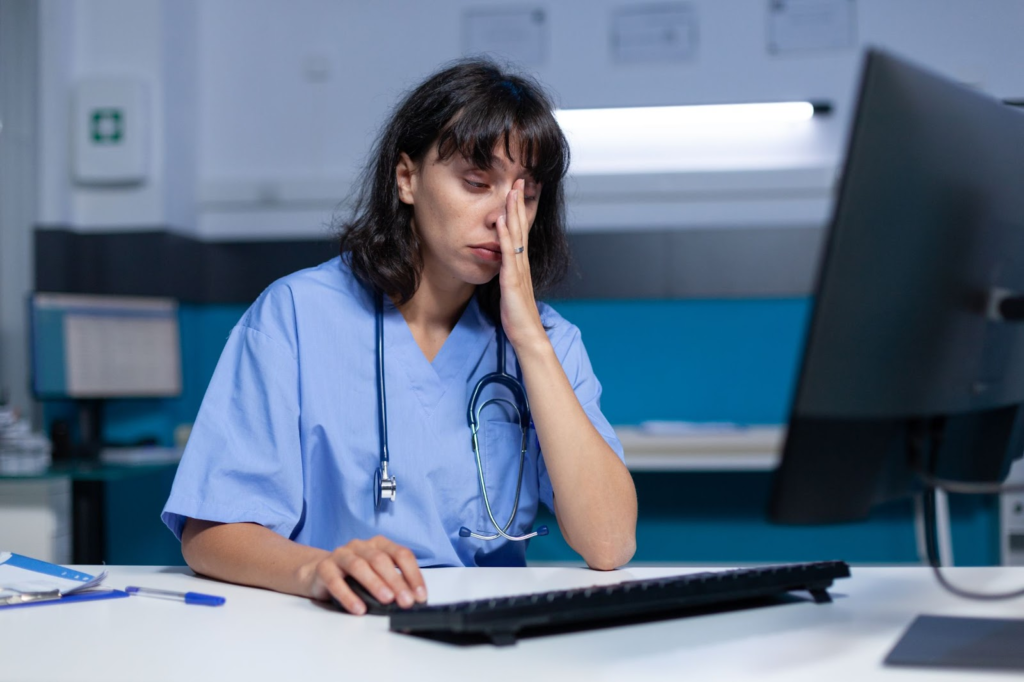 Image by DCStudio
What is Nurse Burnout?
Nurse burnout is a condition characterized by physical, emotional, and mental exhaustion that results from chronic workplace stress. One experiences emotional exhaustion, estrangement, and overburdening work demands in this condition. Nurse burnout is prevalent in the healthcare industry, affecting nurses of all ages, specialties, and experience levels. It may result from numerous detrimental effects, such as decreased job satisfaction, subpar patient care, and higher turnover rates.
Signs of Nurse Burnout
Nurse burnout can manifest in different ways, and the signs may vary from person to person. But some typical indications of nurse burnout include:
Emotional Exhaustion
Burnout in nurses can leave them feeling emotionally spent and worn out. They may be agitated, moody, or resentful of their patients or coworkers because they feel they have nothing left to contribute.
Depersonalization
Depersonalization is a feeling of emotional detachment from patients and colleagues. Burnout in nurses can cause them to become cynical or negative about their jobs, which can reduce their capacity for empathy and compassion.
Reduced Personal Accomplishment
Burnout-affected nurses might think they aren't contributing significantly to their organizations. They might believe that their efforts are futile and that nothing they do matters.
Physical Symptoms
Physical signs of nurse burnout can include headaches, exhaustion, insomnia, and tense muscles. Burnout among nurses may make them more susceptible to illness and make them recover from it more slowly.
Decreased Job Satisfaction
Burnout in nurses can cause them to lose enthusiasm for their work and stop finding fulfillment in it. As a result, they might stop caring about nursing and disengage from their duties.
Increased Absenteeism and Turnover Rates
Increased absenteeism and turnover rates among nurses can result from burnout. A nurse may take more sick days, ask for a vacation, or quit their job entirely. Due to staffing issues, the workload and stress levels of the remaining nurses may also increase.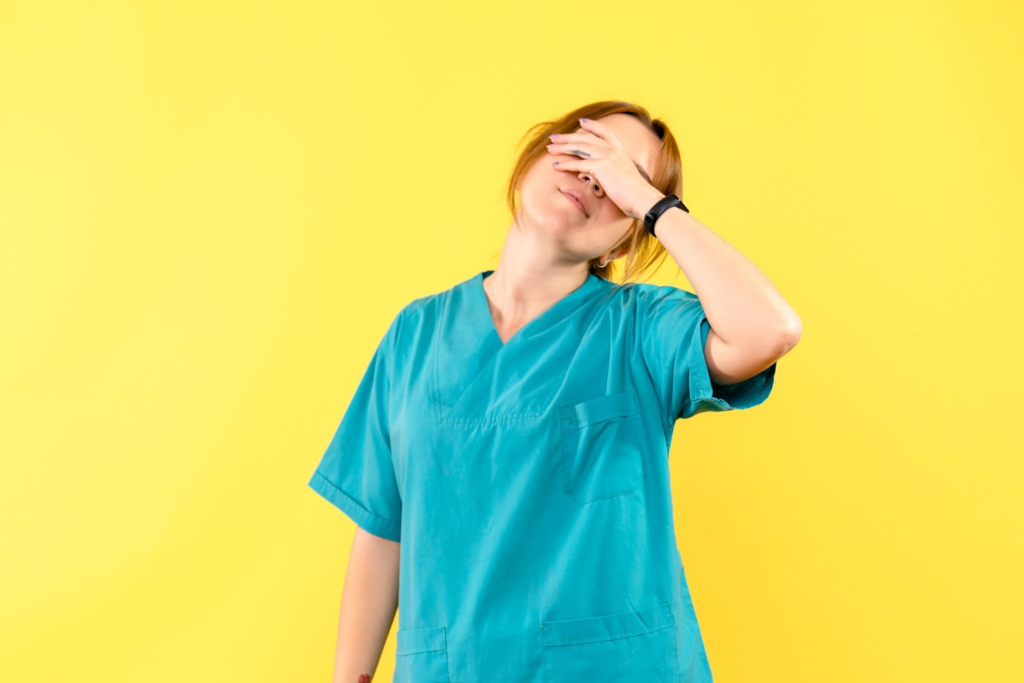 Image by mdjaff
How to Recognize Nurse Burnout
Recognizing nurse burnout is essential for preventing it from getting worse. If you suspect that you or a colleague is experiencing nurse burnout, look for the following signs:
Changes in Behavior: Nurses experiencing burnout may exhibit changes in behavior, such as becoming more irritable, withdrawn, or negative. They may also become less engaged in their work and may avoid interacting with patients or colleagues.
Reduced Job Performance: Nurses experiencing burnout may show a decline in their job performance. They may make more mistakes, miss deadlines, or have difficulty concentrating.
Changes in Physical Health: Burnout symptoms in nurses can include signs of physical illness like fatigue, headaches, or tense muscles.
Increased Absenteeism or Turnover: Nurses experiencing burnout may take more sick days, request time off, or leave their job altogether. It can create staffing shortages and further increase the workload and stress levels of the remaining nurses.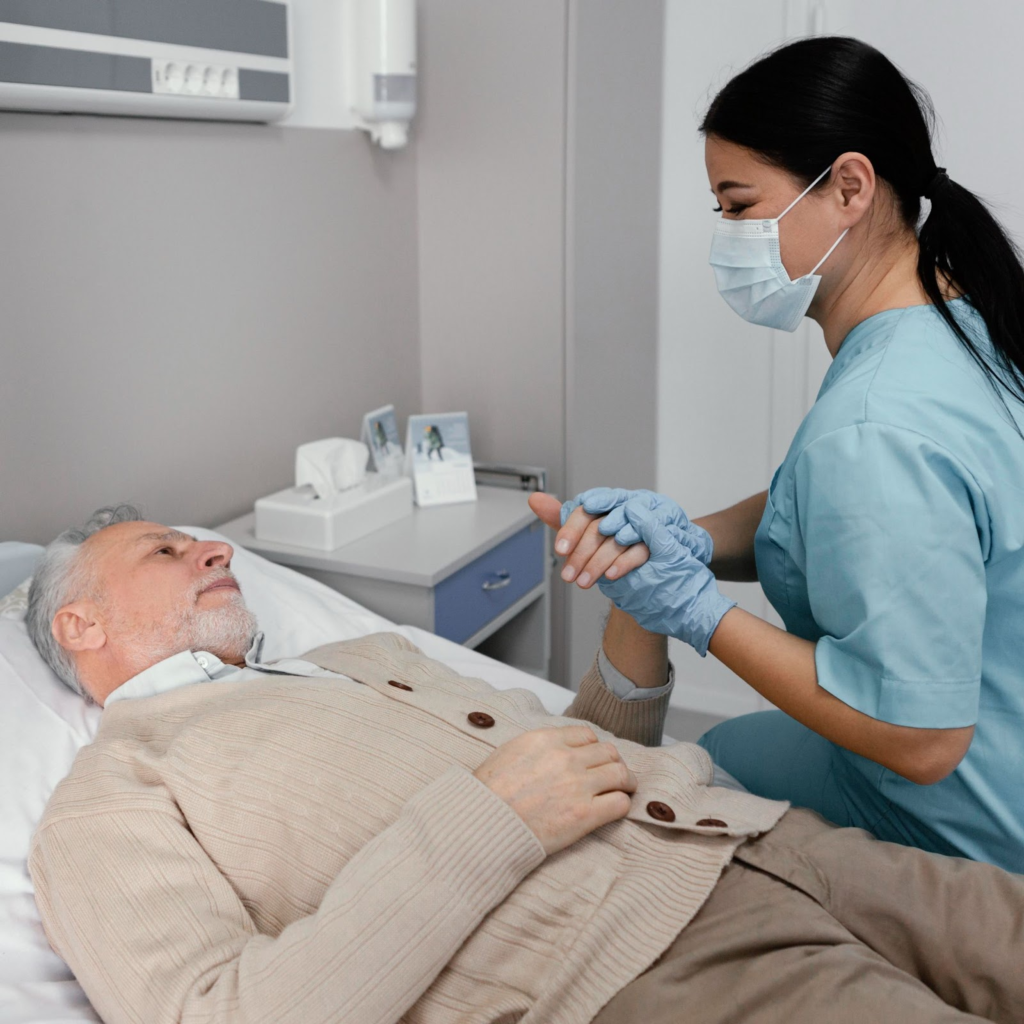 Image by Freepik
How to Prevent Compassion Fatigue in Nursing
With the right methods and assistance, nurse burnout can be defeated. To avoid nurse burnout, follow these suggestions:
Take Care of Yourself: Taking care of yourself is essential for preventing burnout. Get enough sleep, work out frequently, and consume healthful foods. Schedule time for your favorite pastimes and other relaxing pursuits.
Seek Support: Don't be afraid to seek support from your colleagues, friends, or family. You can process your emotions and feel less isolated by talking about your feelings and experiences.
Prioritize Self-Care: Prioritizing self-care is essential for preventing and overcoming burnout. Take daily breaks, practice mindfulness, and engage in stress-reducing activities like yoga or meditation.
Set Boundaries: To avoid burnout, boundaries must be established. Learn to say no to tasks that are outside of your scope or that you can't handle. When it's practicable, assign responsibilities to others, and don't hesitate to seek assistance.
Seek Professional Help: If you are struggling with severe burnout symptoms, seek professional help. A therapist or counselor can help you process your emotions, develop coping strategies, and make positive changes in your life.
Conclusion
Nurse burnout is a widespread issue in the healthcare industry that can have detrimental effects on both nurses and patients. Nurse burnout is a problem that frequently affects the healthcare industry and can be harmful to both nurses and patients. For a nursing career to remain healthy and fulfilling, it is crucial to identify the signs of burnout and take proactive steps to avoid and overcome them. Setting boundaries, prioritizing self-care, and getting support can help nurses take control of their health and avoid burnout.
FAQs
Can nurse burnout lead to depression?
Yes, nurse burnout can lead to depression. Nurses experiencing burnout may feel overwhelmed, hopeless, and detached from their work and may develop symptoms of depression.
Can nurse burnout affect patient care?
Yes, nurse burnout can affect patient care. Burnout among nurses can lead to diminished focus, empathy, and responsiveness to patients' needs, which can compromise the standard of care.
How common is nurse burnout?
A common problem in the healthcare sector is nurse burnout. According to research in the Journal of Nursing Management, nurses have burnout symptoms, which is higher than the percentage reported in an American Nurses Association survey of nurses.
How can healthcare organizations prevent nurse burnout?
Healthcare organizations can prevent nurse burnout by implementing policies and practices prioritizing employee well-being. This can include providing support resources, offering flexible schedules, and addressing the root causes of burnout, such as workload and staffing issues.
What is the role of managers in preventing nurse burnout?
Managers play a critical role in preventing nurse burnout. They may assist in locating and addressing the primary causes of burnout, offer assistance and resources to their staff, and foster a climate that is conducive to their well-being.
In conclusion, nurse burnout is a serious issue that can have significant negative consequences for nurses and patients. By recognizing the signs of burnout and taking proactive steps to prevent and overcome it, nurses can maintain a healthy and fulfilling nursing career. Healthcare organizations and managers must prioritize employee well-being to create a positive work environment supporting all healthcare workers' health and safety.
To do this, they must identify the root causes of burnout and take proactive steps to prevent it. This could include providing adequate resources for employees, offering flexible scheduling options, recognizing hard work and accomplishments, improving communication between managers and employees, and providing more access to mental health services.