Are you or someone close to you thinking about home health care? Getting the correct information could be instrumental in making choices that enhance quality of life for yourself or those around you. This piece'll unwrap some unexpected and critical truths about home health care. This includes its advantages, the services provided, and how it can remarkably boost the overall wellness of people needing care while in their familiar surroundings.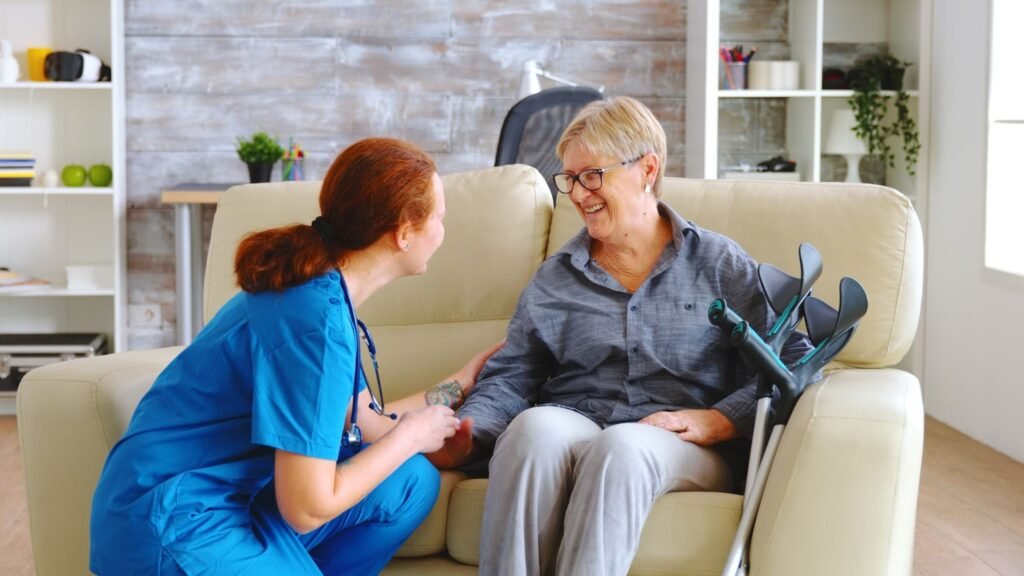 What is Home Health Care?
Home health care is a specialized type of service, aiming to offer medical and personal care to individuals within their own homes' cosy confines. This care caters to people healing from a health issue, injury, or surgical procedure. Additionally, it aids those dealing with ongoing health issues or disabilities. Trained experts like nurses, therapists and home health aides typically deliver these in-home care services.
The Benefits of Home Health Care
Maintaining Independence: It allows individuals to maintain their independence and sense of familiarity by staying in their homes while receiving the necessary care.
Personalized Care: The plans are tailored to each individual's specific needs and requirements, ensuring personalized and focused attention.
Faster Recovery: According to studies, people recover faster in the comfort of their own homes, surrounded by loved ones and familiar settings.
Cost-Effective: Compared to lengthy hospital stays or nursing home care, home care is more economical.
Reduced Hospital Readmissions: Proper home health care reduces the risk of hospital readmissions, providing better long-term health outcomes.
Surprising Facts About Home Health Care
Home Health Care in Guinness World Records: The Guinness World Records recognized Jeanne Louise Calment from France as the oldest living person. She lived to be an astounding 122 years and 164 days old, receiving support in her later years.
Wide Range of Services: It encompasses a vast array of services. This includes things like looking after wounds, regulating medication use, helping with physical movement, making daily tasks more manageable and even fine-tuning the art of speaking.
Not Just for Seniors: Despite popular belief, this care isn't only for the elderly or senior citizens. People of all ages can benefit from it – especially if they recover from surgical procedures or mishaps.
Quality of Care: Studies reveal that people using home health services often express greater levels of satisfaction when compared to experiences with other types of medical assistance.
Evolving Technology: Advancements in technology have enhanced home care by introducing telehealth services, remote monitoring, and virtual consultations.
Home Health Care And In-Home Care Are Not The Same
Home health care and in-home care are separate types of services, despite the frequent mix-up. Home health care is a highly specialized mode of medical and personal attention catering to individuals right at their house. The team usually comprises skilled professionals like nurses, therapists, and home health aides who deliver services focusing on the specific medical necessities of the individual.
On the other hand, in-home care generally represents non-medical caregivers who help with everyday chores such as cooking meals, cleanliness duties around the house, and offering companionship. Knowing these distinct service types is essential when weighing your best options for yourself or family members needing care at home.
 Home health care is especially for medical aid from skilled personnel in one's abode.
 In-house Care helps assist non-medical day-to-day tasks carried out by caregivers.
Distinguishing between these two forms of assistance can guide you towards choosing the most suited type for you or your loved ones' unique requirements.
Home Health Care Helps Keep Seniors Independent
Home health care has a primary advantage, particularly for the elderly, in its emphasis on preserving autonomy. Individuals may experience health issues that call for help and aid with age. It grants elderly adults the opportunity to get crucial medical treatment and personal attention while staying within their cherished homely surroundings.
This well-known environment boosts feelings of comfort and self-reliance, fostering improved mental and emotional wellness. Assisted by competent professionals, older people can live satisfying lives while engaging in pursuits they love.
Home Health Care is Affordable and Comfortable
Contrary to common misconceptions, home health care can be more cost-effective than prolonged hospital stays or nursing home care. It eliminates the expenses associated with residing in a medical facility while providing high-quality medical services at home. Home health care offers unparalleled comfort, as patients can receive care in familiar surroundings, surrounded by loved ones and personal belongings. This supportive environment plays a vital role in the individual's healing process and overall well-being.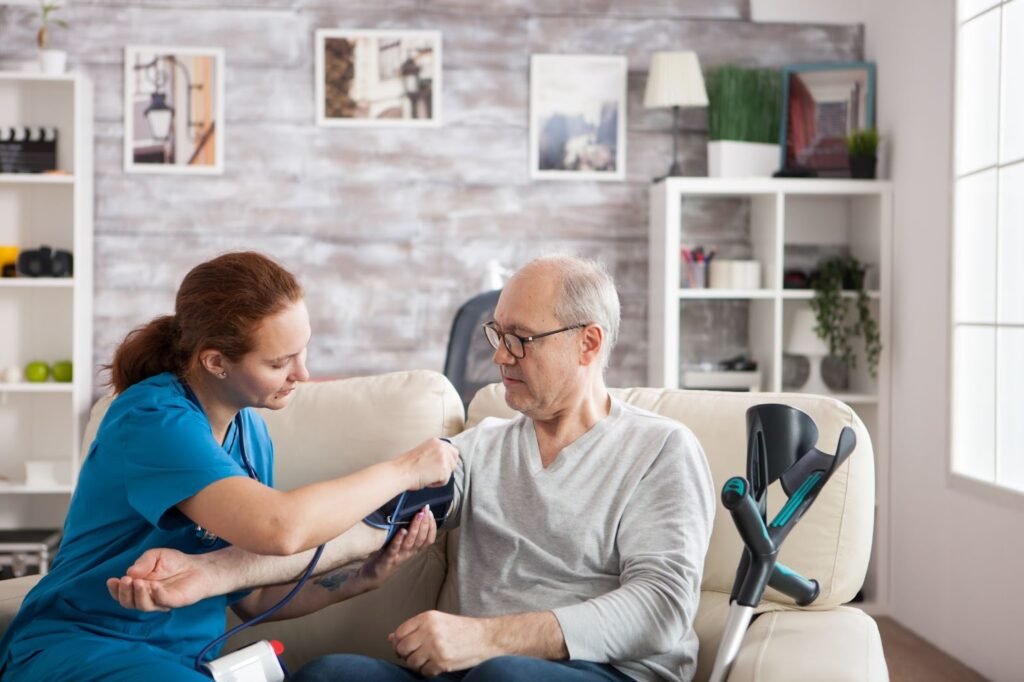 Home Health Care Isn't Just for Seniors
While home health care is commonly associated with seniors but not limited to this age group. Individuals across all age groups, comprising kids and youthful adults, might need services due to several circumstances. These situations include recovery from surgical operations, handling chronic issues, or getting rehabilitation following accidents. 
The strategies are tailored to cater to the specific requirements of every person, irrespective of their age. This guarantees that every individual receives suitable and specialized care within the comfort of their homes.
Home Health Care is Growing
The need for home health care has recently seen impressive expansion, and it's expected to keep growing. As individuals age, coupled with a better understanding of why home health care is beneficial, there's an increasing demand for experts in this industry. This surge has sparked advancements in technology and new service offerings that improve the excellence and availability of home health care. Let's delve deeper into some crucial facts about home health care:
The increasing desire for these services ties directly to people living longer and a broader understanding of its benefits.
This rise prompts tech innovations specifically serving this industry, making providing quality care at home easier than ever.
New service offerings are continually being developed due to rising needs and advancements in medical knowledge. This enhanced accessibility and quality truly make a difference in many people's lives who prefer or require at-home help.
Home Care Agencies Differ In Many Ways
When seeking home health care services, it is crucial to understand that not all home care agencies are equal in terms of quality, services offered, and professionalism. Choosing the right home care agency requires thorough research, reading reviews, and asking for recommendations. Look for agencies with proper certifications, licensed professionals, and a track record of providing excellent care. Selecting a reputable agency ensures that you or your loved ones receive the best possible care and support in the comfort of home.
Interesting Facts About Personal Care
Rise in Home Health Care Services: There's been a notable upswing in the requirement for home-based care services lately, with its reputation growing as more individuals identify its advantages.
Women in Home Health Care: Based on data from Zippia, females fill nearly 89% of all home health assistance roles in America.
Job Growth: The field of home care is projected to see substantial job growth in the coming years, offering more opportunities for skilled professionals and caregivers.
Long-Term Care and Home Health Care
Long-Term Care at Home: Home health care is a feasible choice for those who necessitate persistent assistance, as opposed to residing within nursing homes or assisted living institutions. 
Cost Comparison: Compared to the expenses associated with continual nursing home care, home health care usually proves more financially reasonable. This renders it a favorable choice for those keen on obtaining excellent service without imposing severe monetary stress.
Conclusion
Home health care offers a wealth of benefits, from personalized care and faster recovery to preserving independence and cost-effectiveness. As medical technology advances, home health care becomes more efficient and accessible. Choosing home health care can make a significant difference in the lives of individuals in need of care, ensuring a better quality of life and peace of mind for both them and their families.
FAQs About Home Health Care
1: What qualifications do home health aides have?
Home health aides typically receive formal training and certification to provide basic medical and personal care services. They may need to pass competency evaluations to demonstrate their skills and knowledge.
2: Does insurance cover home health care?
Depending on the precise services provided and the individual's eligibility, home health care is frequently covered by health insurance policies, including Medicare and Medicaid.
3: Can children receive home health care?
Children with medical needs or disabilities can receive home health care services tailored to their specific requirements.
4: Is home health care only for temporary conditions?
No, home health care is suitable for both temporary conditions like post-surgery recovery and chronic medical conditions requiring ongoing care.
5: How can I find a reliable home health care agency?
Consider getting referrals from family members or healthcare professionals, reading reviews, and checking certifications and licensing to identify a trustworthy home health care agency.
Keep in mind, picking the appropriate home health care service is essential to guarantee the finest care and assistance for you or your family members. Spend time investigating and posing inquiries to make a knowledgeable choice that will enhance life quality and boost overall health.