Whether you're a professional health worker or a family member caring for a close one, engaging in home care activities is a fulfilling and substantial role. Still, such responsibilities can be accompanied by potential dangers that aren't often visible. To maintain the safety and health of caregivers and patients alike, it's crucial to identify these risks early on and tackle them head-on.
This blog post delves into the most prevalent hazards in home care safety. We follow this up by sharing practical advice and preventive measures to avoid accidents or injuries. This guidance will help forge an atmosphere of safety for all involved in home care activities.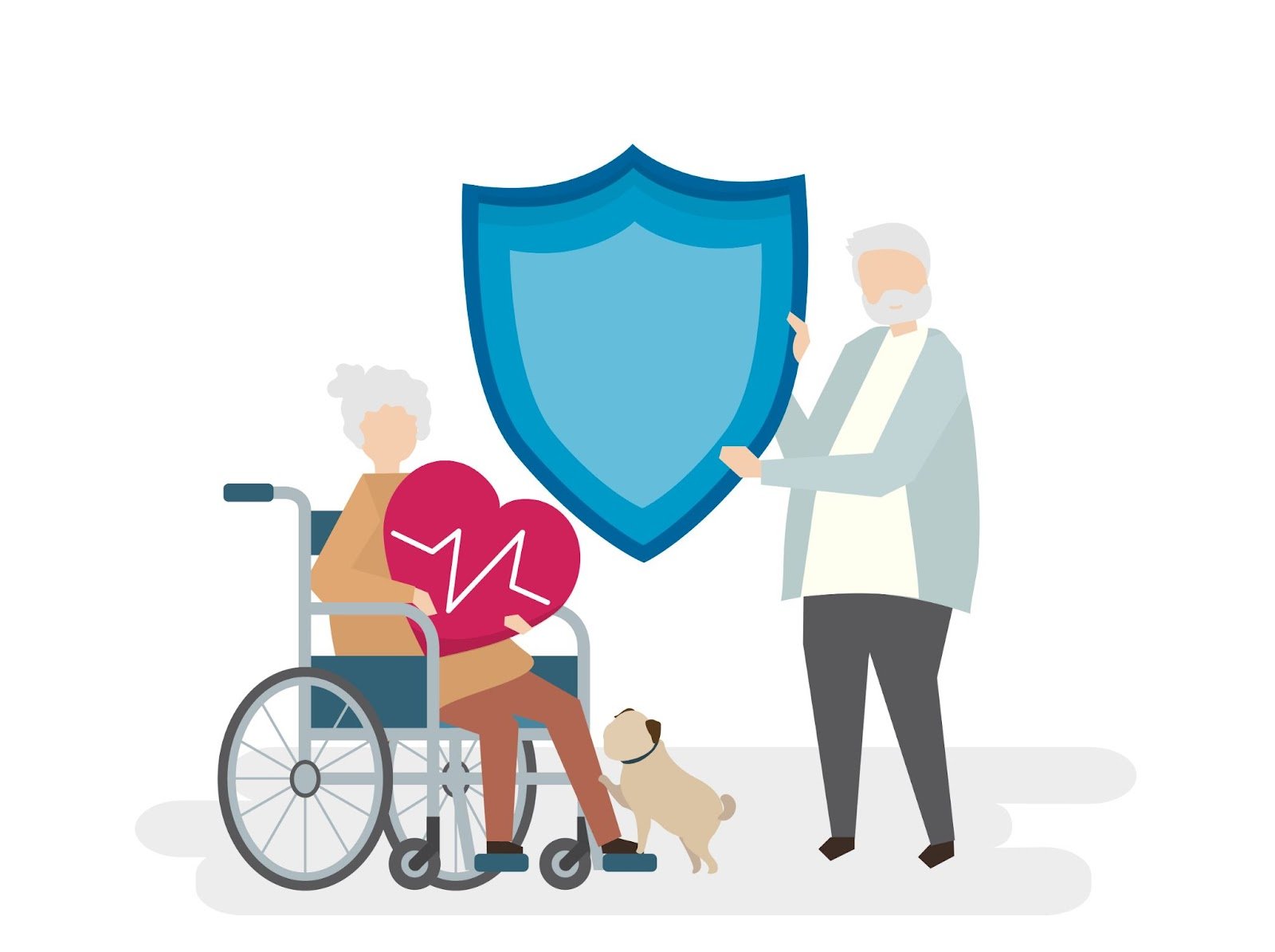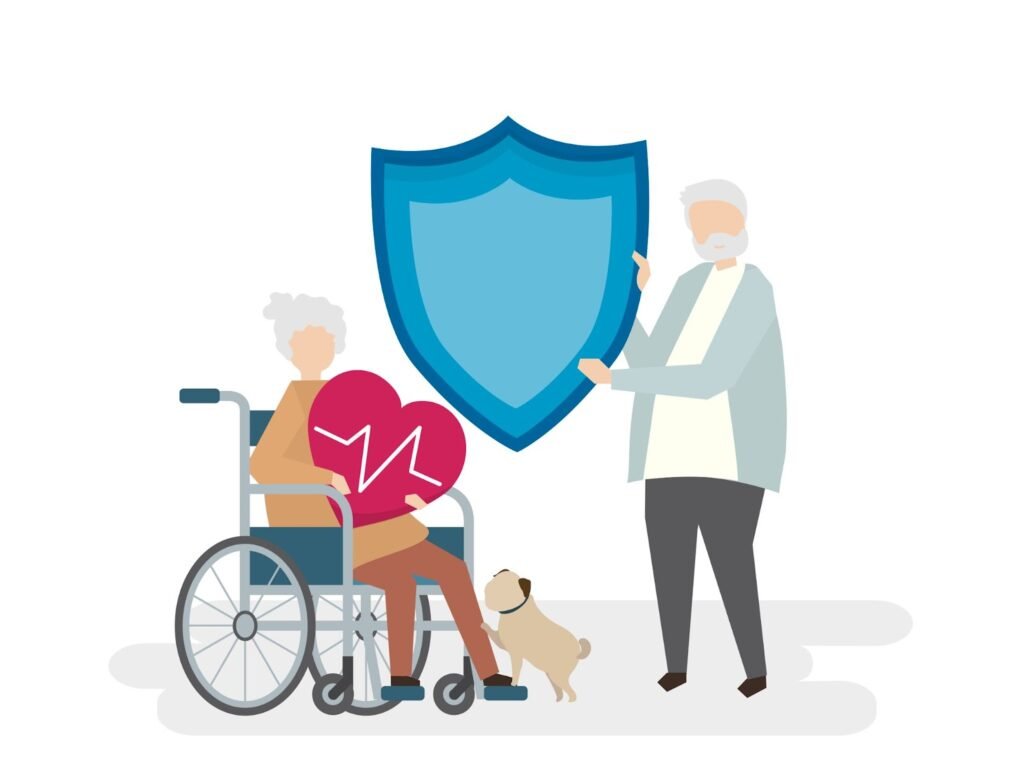 Understanding Home Care Safety Risks
The realm of home care brings up a host of distinctive security concerns, from dangers within the surrounding space to potential threats tied to the conditions of patients and characteristics of supportive aid. Let's take a closer look at some recurrent safety problems in home care environments, acknowledging our understanding of the necessity of home care safety and precautions.
Environmental Hazards in Patients' Homes
Patients' homes may not always be designed or equipped for optimal safety. As a result, various environmental hazards may exist, including:
Tripping Hazards: Loose rugs, cluttered walkways, and uneven flooring can increase the risk of trips and falls.
Poor Lighting: Insufficient lighting can make it challenging for patients and caregivers to move around safely, especially at night.
Unstable Furniture: Wobbly furniture, including chairs and tables, can cause falls and injuries.
Lack of Handrails and Grab Bars: The absence of handrails in hallways or bathroom grab bars can make mobility difficult for patients.
Risks Associated with Patient Conditions
Certain medical conditions can elevate the safety risks associated with home care. Some examples include:
Mobility Issues: Patients with limited mobility face a higher risk of falls and may require assistance with moving and transferring.
Cognitive Impairment: Patients with dementia or cognitive disorders may wander, leading to potentially dangerous situations.
Medication Mismanagement: Patients may forget to take their medication or take incorrect doses, leading to health complications.
Medical Equipment Misuse: Improper use of medical devices can result in accidents and injuries.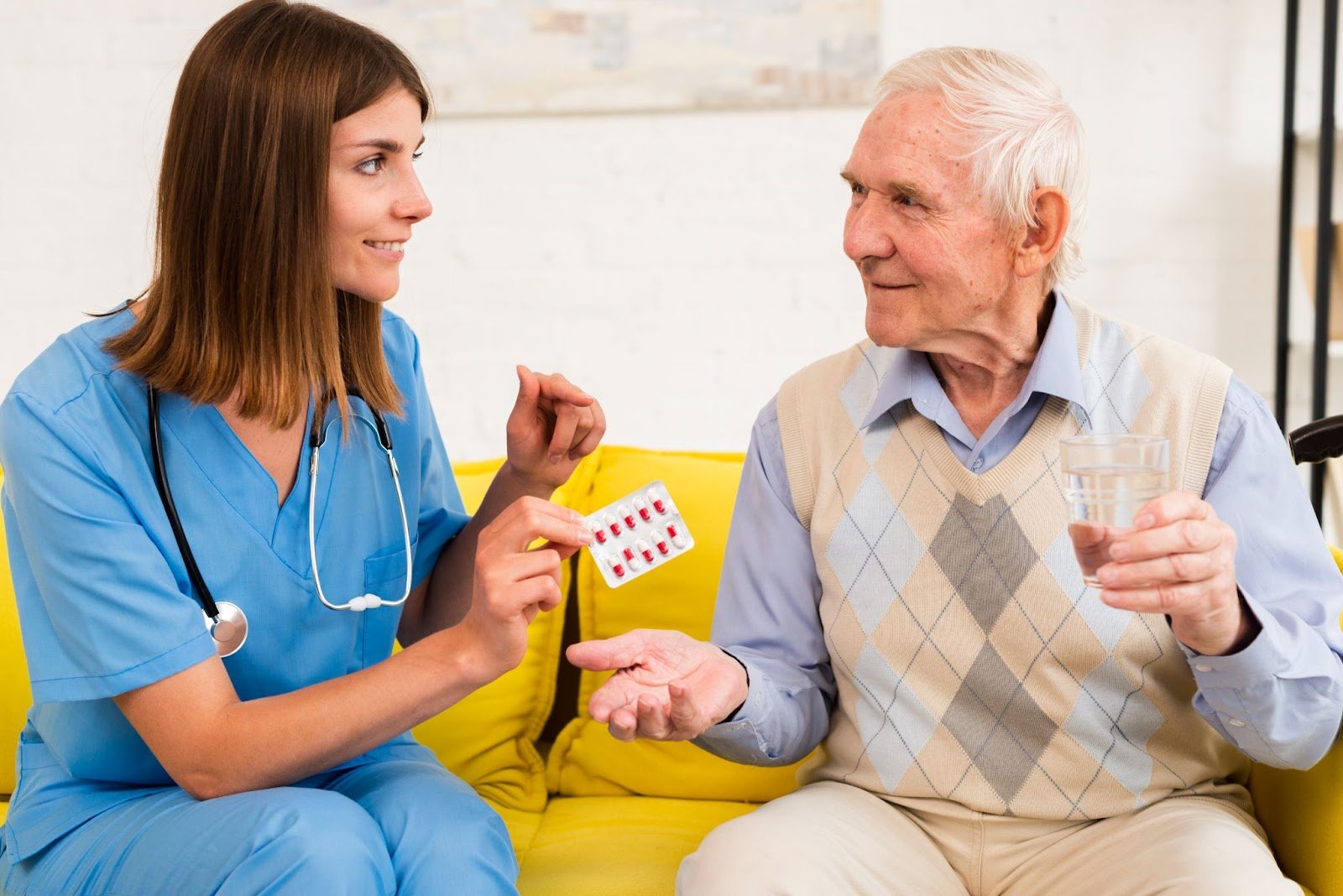 Risks Related to Caregivers
Home health care workers also face specific safety risks while providing care, such as:
Musculoskeletal Strain: Lifting and transferring patients can lead to back injuries and musculoskeletal strain.
Exposure to Infections: Home health care workers may encounter infectious materials, necessitating proper precautions.
Workplace Violence: In some instances, caregivers may face aggressive behavior from patients or family members.
Safety Tips for Home Health Care Workers
Home health care workers play a crucial role in providing personalized care to patients in the comfort of their homes. However, this profession comes with its own set of safety risks. Implementing safety measures is essential to protect both the caregiver and the patient. Let's explore some valuable safety tips specifically tailored for home health care workers:
Stay Informed and Trained
Being well-informed and trained is the first line of defense for home health care workers. Stay updated on best practices and safety protocols through regular training sessions. This includes proper patient handling techniques, infection control procedures, and workplace violence prevention.
Use Personal Protective Equipment (PPE)
Personal Protective Equipment (PPE) is critical for minimizing the risk of exposure to infections and hazardous materials. Always wear appropriate PPE, such as gloves, masks, gowns, and eye protection, depending on the specific care activities and patient conditions.
Lift with Proper Technique
Lifting and transferring patients are common tasks for home health care workers and can lead to musculoskeletal injuries if not done correctly. Utilize proper body mechanics, seek assistance when needed, and consider using transfer aids and equipment to reduce strain on your body.
Maintain Hygiene Practices
Maintaining good hygiene is crucial in preventing the spread of infections. Regularly wash hands with soap and water for at least 20 seconds, especially before and after patient contact. If soap and water are not available, use alcohol-based hand sanitizer.
Be Cautious of Needlestick Injuries
Needlestick injuries can occur when administering injections or handling sharps. Always dispose of needles and sharps in designated puncture-proof containers, and avoid recapping used needles.
Be Aware of Workplace Violence
Home health care workers may encounter challenging situations and even experience workplace violence. Be vigilant and prepared to handle such incidents calmly. Report any instances of violence or aggression to the relevant authorities.
Maintain Clear Communication
Communication is vital between home health care workers and their patients or family members. Clear communication helps ensure that everyone understands the care plan and any potential risks associated with it.
Keep Emergency Contacts Accessible
Always carry a list of emergency contacts, including the patient's primary healthcare provider, local hospitals, and emergency services. Be prepared to act quickly in case of any medical emergencies.
Avoid Rushing
Home health care workers often have busy schedules, but rushing can lead to accidents and errors. Take your time when providing care, and avoid taking shortcuts that compromise safety.
Protect Against Environmental Hazards
As you enter various patients' homes, be mindful of potential environmental hazards. Pay attention to tripping hazards, unstable furniture, and poor lighting that could pose risks to both you and the patient.
Safety Tips for Home Care
Preventing home care safety risks requires a proactive approach. Here are essential safety tips to implement:
Conduct a Home Safety Assessment
Before starting home care:
Evaluate the patient's living space for potential hazards.
Remove clutter, secure loose carpets, and ensure adequate lighting.
Install handrails and grab bars as needed, especially in bathrooms and stairways.
Educate and Train Caregivers
For family members and home health care workers, receiving proper training is crucial. Training should cover patient transfer techniques, proper use of medical equipment, and infection control measures. Knowledge of emergency protocols is equally important.
Medication Management
Create a system to manage medications effectively. Use pill organizers and set reminders for medication schedules. Regularly review and update medication lists with the patient's healthcare provider.
Mobility Assistance
For patients with mobility issues, consider using assistive devices like canes, walkers, or wheelchairs. Caregivers should be trained in safe patient handling and transferring techniques.
Preventing Wandering
Secure doors and exits to prevent patients with cognitive impairment from wandering. Installing alarms or chimes on doors can alert caregivers when patients attempt to leave.
Proper Use of Medical Equipment
Home health care workers should receive thorough training on operating medical devices and equipment. Regular maintenance and checks on equipment are essential for safe usage.
Infection Control Measures
Follow strict infection control protocols, including handwashing, using personal protective equipment (PPE), and proper disposal of contaminated materials.
Workplace Safety for Home Health Care Workers
Employers should provide training on workplace violence prevention and teach de-escalation techniques to handle challenging situations.
Emergency Preparedness
Ensure caregivers and family members know how to respond in emergencies. Have a well-defined emergency plan and contacts readily available.
Mental and Physical Well-being
Taking care of patients can be emotionally and physically demanding. Encourage caregivers to practice self-care and seek support when needed.
Preventing High-Risk Situations
Certain situations may pose higher safety risks during home care, requiring extra precautions:
Transfers and Mobility Assistance
Caregivers must remember not to push their limits—never attempt lifting weight beyond your safe handling capacity. Overreaching one's physical capabilities can lead to personal harm and may also put the patient at risk of falling or getting injured.
There might come instances where physically carrying or supporting a patient becomes too challenging due to their health condition or sheer weight size. In such cases, it's highly beneficial—if not essential—to utilize transfer aids designed for this precise purpose.
Fall Prevention
Regularly check the home environment for potential tripping hazards and make necessary modifications. Encourage patients to wear appropriate footwear with good traction.
Managing Challenging Behaviors
For patients with behavioral issues, approach them calmly and with empathy. Implement de-escalation techniques and avoid confrontations.
Handling Medical Emergencies
Learn to recognize the signs of medical emergencies and respond promptly. Keep emergency contact information easily accessible.
Avoiding Cross-Contamination
Properly disinfect and clean medical equipment and surfaces to prevent the spread of infections.
Conclusion
Home care safety is paramount for patients, family members, and home health care workers. Grasping the potential dangers and taking the right precautions sets a secure surrounding for those on home care. Remember, with the right knowledge, readiness, and forward-thinking actions in place, you can lessen accident chances and ensure a positive result within home care safety.
FAQs
1. How can I make my home safer for a patient receiving home care?
Conduct a home safety assessment, remove hazards, ensure proper lighting, and install handrails and grab bars as needed.
2. What are some common risks faced by home health care workers?
Home health care workers may face musculoskeletal strain, exposure to infections, and potential workplace violence.
3. How can I prevent patients with cognitive impairment from wandering?
Secure doors and exits, install alarms or chimes, and maintain a safe and comfortable environment to reduce wandering tendencies.
4. What should I do in case of a medical emergency during home care?
Recognize the signs of medical emergencies, keep emergency contacts handy, and act promptly to seek medical help.
5. How can caregivers manage challenging behaviors in patients?
Approach patients with empathy, use de-escalation techniques, and avoid confrontations to manage challenging behaviors effectively.